Food is a passion of ours. Sharing our passion with your family is our goal. Food for children should be loaded with delicious flavours and texture. Convenient meals for children shouldn't be bland, nondescript, mass produced in a factory and laced with preservatives.
Life is hard. The daily struggle is real. We're parents, we get it. We need to be able to not cook another meal. We need convenient options, without the guilt. 
We're here for you. That's why we started Logan's Plate. We wanted to offer parents convenient meals without compromise. A meal delivery service that they can trust and their children love.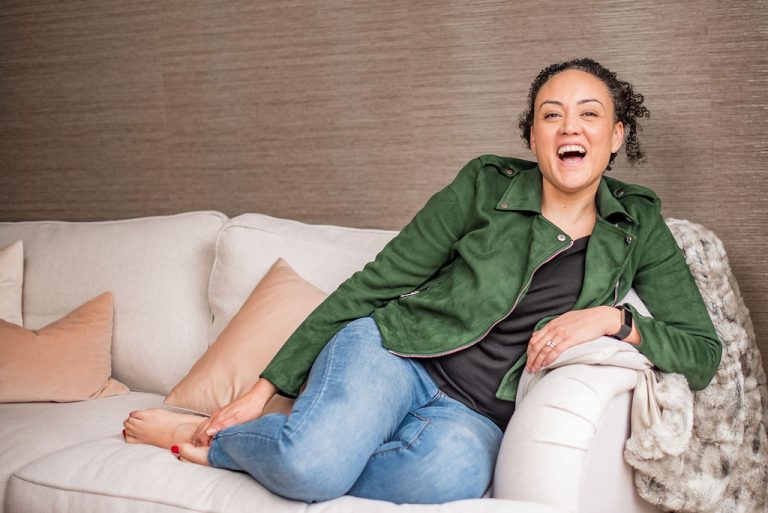 Hi there, I'm a huge foodie. I love food, some might say too much. I'm the type of person who is thinking about lunch when eating breakfast – now, I know this isn't just me who does this. When I was pregnant with Logan I was so excited about weaning. I researched everything and felt prepared. When he came along, it turned out I wasn't able to breastfeed. Weaning then became so much more than just food exploration. I felt immense pressure to pump as many nutrients into my children as possible through food. Batch cooking became a way of life, but time wasn't always on my side. I needed an alternative, so the idea of Logan's Plate began.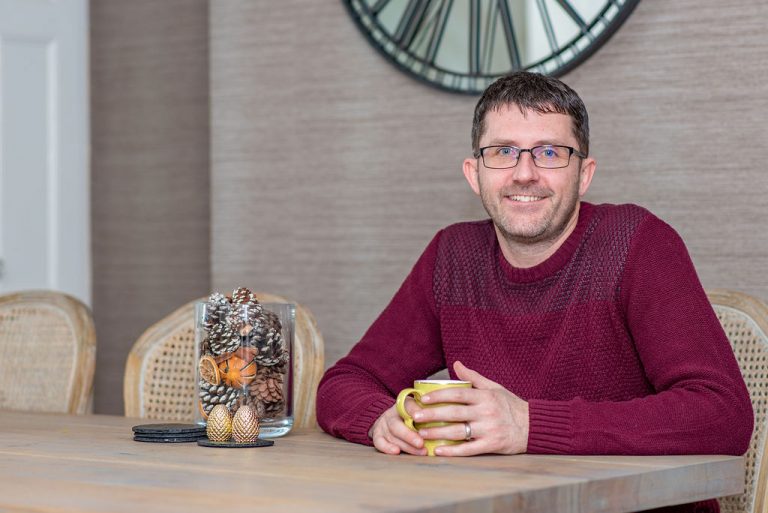 Hi, I'm Mike, self professed geek and lover of technology. I can spend hours upon hours researching anything that sparks an interest. When I was in charge of the kids all day, I would often get so caught up in fun, meal times would be a complete afterthought. Thank god for Tijani's freezer stash. I started thinking about the prepared meals for kids in the supermarket, surely these would save her a lot of time and still provide the convenience. So, I began looking into them (of course, I love a good research project) and was shocked by the way they looked, lack of real flavour and thought they smelled terrible. Why are these presented as good choices? Homemade batch cooked meals were far better than anything that can be found in the supermarket. But, they require time most parents don't have. So began the year long journey of creating Logan's Plate Fresh Baby and Toddler Meals. I suppose you can say I'm the brains behind it all.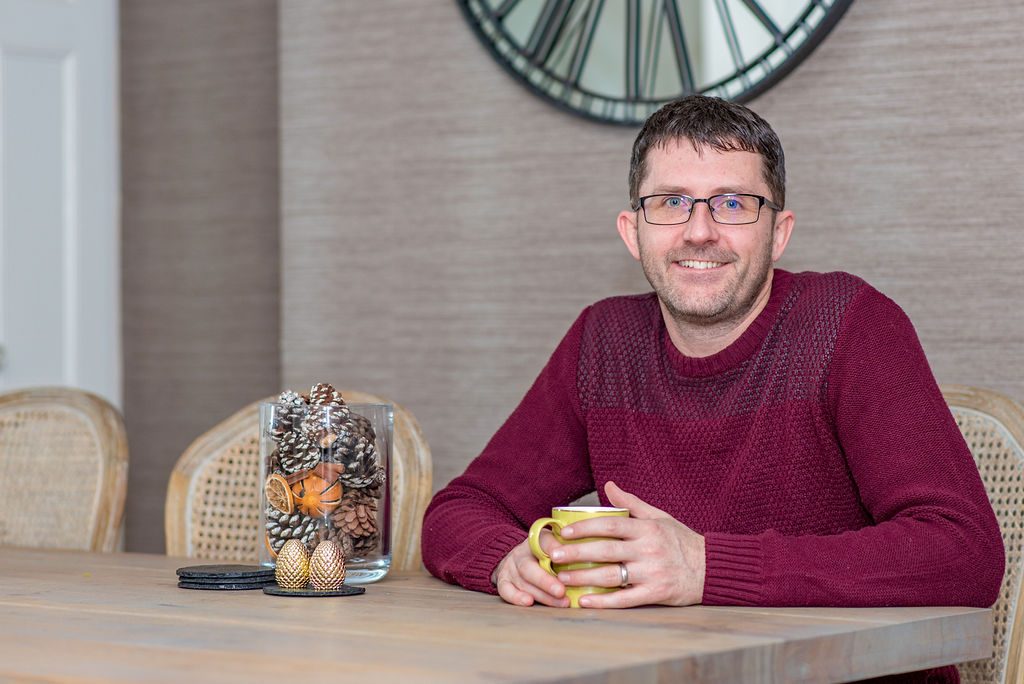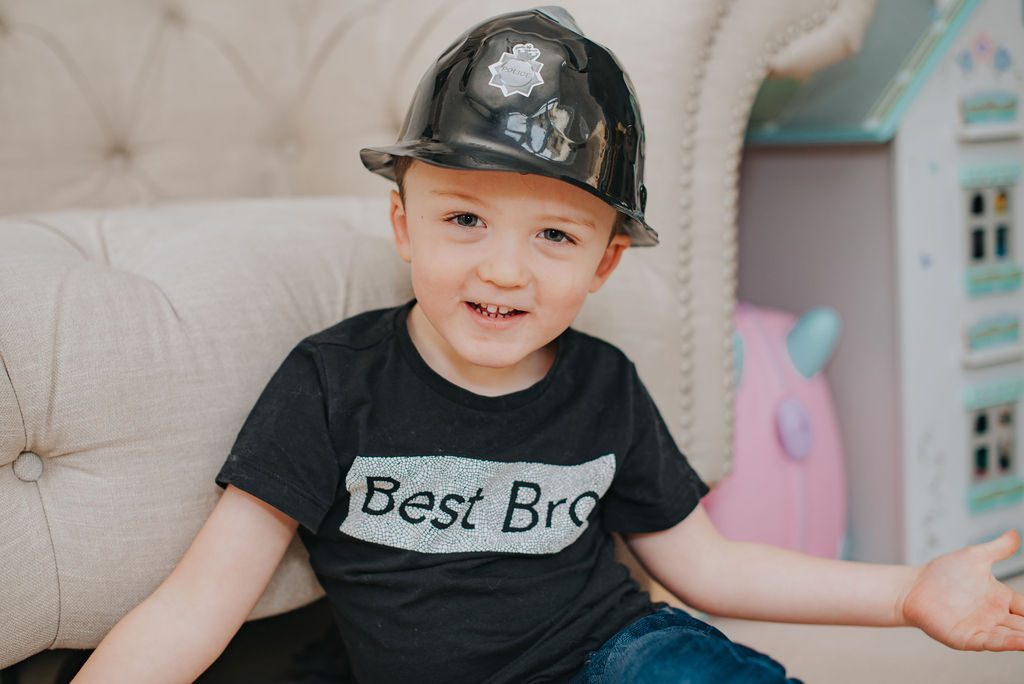 Meet the name and inspiration behind Logan's Plate. He's a caring, sensitive and hilarious 5 year old. His favourite things are superheros, dinosaurs, the solar system and FOOD. We interviewed him for this bio, I wish we had recorded it. 
Us: "Hi Logan" Logan: "Hi" Us: "How are you?" Logan: "Good." *laughs* Us: "Tell us a bit about you." Logan: "*laughs* Erm, I'm 3 1/2 and I'm Logan." Us: "What's your favourite thing to eat?" Logan: "Mummy's chicken, rice and sausages and pasta and potatoes and carrots and cauliflower and broccoli. I don't like tomatoes. I like fish. *laughs*" 
This is Kaia. She's a force to be reckoned with. A 3 year old girl with attitude and a heart of gold. She loves Paw Patrol, her big brother and drawing (on the walls and carpet).  We tried to interview her for this bio, but she ran off after the second question. 
Us: "Hi Kaia" Kaia: "Hi" *laughs* Us: "What's your favourite thing to eat?" Kaia:" Meat." *runs off*
This is our family. The faces behind the brand. We would never serve your little ones anything we wouldn't give ours. All meals are tasted by Logan and Kaia, approved by nutritionists, tested by a lab and cooked in a 5* rated kitchen.